When Children with ADHD Attend School from Home: An Expert's Tips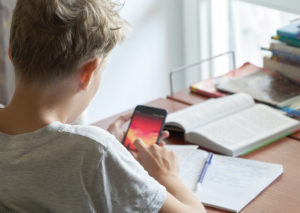 After the first week with everyone at home, parents of children with ADHD may be thinking that this could be even more challenging than they thought.
While schools are scrambling to finalize online curriculum plans, Maggie Sibley, PhD, a member of CHADD's professional advisory board, offers a few ways parents can help set up their children for success and transform their home into a school environment.
1) Behavior management is more helpful than brain breaks. When it comes to middle and high schoolers with ADHD, parents will need to help their kids sustain motivation and attention vs. preventing burnout (which is where brain breaks come in in classrooms). Getting them engaged to begin with is what is going to be most challenging at home.
2) Antecedent control is key. Picking the right place and time, and how to remove distractions from the environment, is important to consider for success.
3) Contingency management is something to map out. It's important to let kids use electronics for fun only if they have completed all of their academic tasks for the day. Parents will need to also understand how they can monitor student performance consistently.
4) Set meaningful daily work goals. Help your teens plan out their work in advance—before they get started—by using time management strategies. Also, dividing the work into small pieces can be helpful while making sure they know what is expected of them, what the plan is, and then monitoring whether it's completed.
5) Be mindful of how you interact with your teen. It's important to recognize them for being on-task and getting work done. Refraining from micromanaging and taking over for them—which can be a temptation for a lot of parents—is important, as well as not giving attention to attempts to get out of work.
Dr. Sibley's tips also appeared in the Washington Post last week, along with links to CHADD resources that would be helpful for parents who find themselves suddenly homeschooling.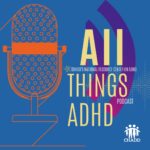 Would you like to hear more tips from Dr. Sibley? Listen to our All Things ADHD podcast, Guidance for Uncertain Times: Tips for Creating an ADHD-Friendly Home Environment.
Margaret (Maggie) Sibley, PhD, is a clinical psychologist and researcher at the University of Washington and Seattle Children's Hospital. She also has an adjunct appointment at Florida International University, Herbert Wertheim College of Medicine. She studies executive functioning, motivation, and attention problems in adolescents and young adults. She is the author of Parent-Teen Therapy for Executive Function Deficits and ADHD: Building Skills and Motivation. Dr. Sibley is a member of CHADD's professional advisory board.