Are You Suddenly Working From Home?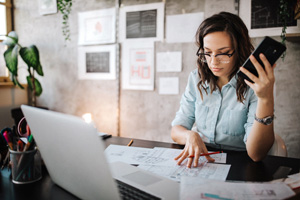 Are you among the increasing number of employees who suddenly find themselves working from home, following recommendations for social distancing? For adults with ADHD, working from home can be difficult because of the lack of routine, changes in communication with your colleagues, and increased distractions from family members and pets.
We hope to alleviate some of the difficulties of adjusting to this change in our daily lives. So, we gathered some "best tips and hacks" from people who regularly telecommute. This is just a start. We'd love to hear from you—especially those of you who are parents and now juggle the needs of your children and your job. Read Suddenly Working from Home to get tips you can use now for working from home.
We are here for you and we promise to produce updates as we all journey into the new normal. We hope these suggestions can help you get started.