Interested in Taking Part in ADHD Research?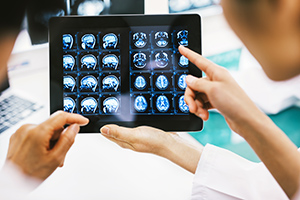 Did you know you can help increase our understanding of ADHD? Researchers are frequently looking for volunteers to take part in studies about different aspects of ADHD.
In the past 30 years, what we know about ADHD and the brain has come from diligent medical research and studies that have included people like yourself, willing to answer questions about their lives for researchers.
Why volunteer?
People volunteer for many reasons, though most sign-up because they want to help make a contribution to improving care for people affected by ADHD or another condition that is close to their hearts. The Center for Information and Study on Clinical Research Participation took a look at the reasons why a person volunteers and found, according to DaVita Clinical Research:
A desire to advance medicine
An interest in helping to the improve the lives of people affected by the condition
Trying to improve their own experience with the condition, or to receive a treatment approach that is still in the trial stages
Some studies will pay participants for their time
To receive medical care they cannot pay for on their own
The National Institutes of Health states that volunteers who may not have the condition being studied are needed to help develop baselines or control groups. Those people who have ADHD or another condition being studied are needed to help evaluate the new treatment or to offer their experiences to better understand the information being gathered by the researchers.
What you should know before volunteering
Many studies can sound very interesting but you should know who is offering the study and why. Most are offered through colleges or universities, hospitals, or dedicated research institutes. Studies differ in many ways—who the researchers are recruiting, what specifics are being studied, and how the information is collected.
To better understand how research studies are conducted and what to learn about before signing up for a specific study, you may want to read Understanding Research Studies, a facts sheet by CHADD's National Resource Center on ADHD.
Find a Current Research Study
Various organizations have reached out to CHADD with information for potential study participants. If you are interested in taking part in a research study, you can find this information on CHADD's Find a Study informational page. CHADD does not sponsor or conduct any research, but provides this information as a public service.
Other options are to contact your local hospital or university research center and ask if there are local research studies looking for participants.
To learn more:
Research study volunteers are crucial to helping us improve our understanding of ADHD and move treatment approaches forward. Are you one of the many people who consider volunteering for a research study? We've put together some information on what you need to know and where you can look for a study.