Still looking for the right gift for your child?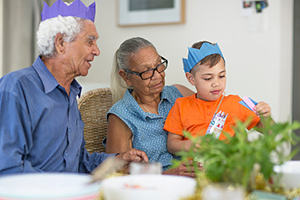 Are you looking for a last minute gift for a child in your life? The days before Christmas are the busiest shopping days of the year. You may want to make a plan before heading to the crowded stores.
Megan Murphy, MEd, DT, is a family play specialist at the National Lekotek Center, who specializes in matching each child with the toy that's right for him. She talked with parents and family members during our Ask the Expert webcast, Holiday Gifts for Children with ADHD and answered questions about picking out the right toy.
Ms. Murphy gives her top tips for picking out the right gift for your important child:
Shop with the child's interest in mind.
Look for materials with fewer background distractions and simpler designs.
Seek out toys and games that help improve executive function skills.
Include active toys and games that get children moving.
Consider giving an experience – a trip to the zoo, science museum or a park.
"Play provides a fail-free environment for a child to work on her skills," Ms. Murphy says. "Think about whom you're buying for and where the child's skills levels are."
Get these tips and more now. Watch Holiday Gifts for Children with ADHD.