Webinar Series on Behavior Therapy for Parents of Young Children with ADHD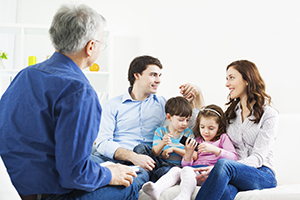 When you have a young child with ADHD, it can be difficult to find the resources and professional support you need to help your child while supporting positive growth and development. The National Council for Behavioral Health is hosting a free three-part webinar series on evidence-based and evidence informed parent training in behavior therapy for young children with attention-deficit/hyperactivity disorder.
The first webinar "I'm a parent of a young child with behavior problems, including ADHD: why do I need training in behavior therapy?" is Friday, June 17 from 1 – 2:30 p.m., Eastern Time. Featured speakers are Beverly W. Funderburk, PhD, Professor of Pediatrics, Child Study Center, University of Oklahoma Health Sciences Center and Greta Massetti, PhD, Associate Director for Science at the National Center on Chronic Disease Prevention and Health Promotion, Centers for Disease Control and Prevention.
Learn about parent training in behavior therapy and why it is an important first step for you to help your young child affected by ADHD. During the webinar, you will learn about:
Behavior therapy for young children and why it is delivered by parents; the parents' role in fostering a healthy and positive environment for their children;
What parent training in behavior therapy looks like (including what programs and interventions are effective for young children with ADHD and other disruptive behaviors);
What parents can expect when being trained in behavior therapy (setting, number of sessions, activities during sessions, homework, time to see progress, types of skills addressed in the training);
When medication is recommended for children with ADHD;
Other webinars in the series:
Thursday, June 23, 1 – 2:30 p.m.: Get the 4-1-1: Everything primary care providers should know about parent training in behavior therapy while working with families with young children with ADHD
Wednesday, June 29, 1:30 – 3 p.m.: A Clinician's Tale: how do I provide the best treatment for young children with disruptive behaviors, including ADHD?