Why You Need to Keep Good Records for ADHD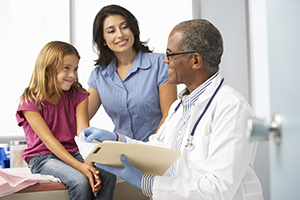 Often, the first suggestion parents receive after their child is diagnosed with ADHD is to find or designate a place to keep medical and educational records. Adults with a diagnosis of ADHD also need to keep an ongoing file concerning their treatment plans.
Having records on hand can be useful in many ways when helping a child or following a treatment plan, such as when:
working with a school to have academic accommodations in place.
providing information to insurance companies to have medical costs paid.
changing health care providers and maintaining the needed level of care.
There are many pieces of paper and emails involved in managing ADHD records. Your files could be kept printed in a physical filing cabinet or be scanned and stored in electronic files on your computer. The key is to decide on a filing system that will work best for you and your family. Scheduling a time monthly to review and update records can help you keep this file ready for use when needed.
The records you should have in your files:
Medical evaluations diagnosing ADHD and any co-occurring conditions.
Academic evaluations conducted by the school and copies of 504 Plans or IEPs for your child.
Workplace accommodations and notes from human resources.
Medication prescriptions, instructions on how they should be taken and the reasons why they are prescribed.
Emails and copies of written letters to the school, health insurance company, employer and any other person that you have discussed your child's needs related to ADHD or your own needs.
Other records related to ADHD treatment.
While it's tempting to think you can remember this important information, often you need to provide documentation to schools or medical providers to make sure care continues. Also, your child will need copies of this information to make his own health care decisions as an adult. By keeping copies, you know they are available when needed and don't need to rely on other agencies that could lose or destroy records after a number of years.
Get tips on organizing your home and personal office space for record keeping.