The latest issues of Attention Magazine are only available to members. Become a member and keep up to date with the latest on ADHD.
Attention Magazine Summer 2017
How ADHD Sometimes Gets Worse
Thomas E. Brown PhD
ADHD tends to impair certain functions in affected persons as they encounter tasks that they are expected to perform by a specific age.
Find Your Own Way to Practice Mindfulness
Lidia Zylowska
You've heard it's beneficial for adults with ADHD, but have difficulty getting started or sticking with mindfulness or meditation. How can you bring these practices into your life?
Body Doubling by Skype
Leah Martinez
Many people with ADHD find it helpful to work in tandem with others when they need to accomplish a project. Here's how one family stays connected and on task–even at a distance
Connect & Recharge in Atlanta
CHADD and ADDA will co-host this year's conference. Who will be the keynoters?
Put Strategies into Action: Teach Executive Function by Simulating the Experience
Caroline Maguire, MEd, ACCG, PCC
Why is it so challenging to get kids with ADHD to actually use tools and strategies that could help them learn to self-regulate? What's a parent to do?
Was Grandma Right About Manners?
Ari Tuckman PsyD, MBA
Does your child with ADHD frequently interrupt people or exhibit other rude behaviors? Learning and practicing good manners will over time help build self-regulation and inhibitory skills.
Feng Shui Your Child's Bedroom for More Peaceful Living
Megan Pogash
While it's neither a cure nor a treatment, this ancient Chinese practice could help bring more calm and clarity to your household.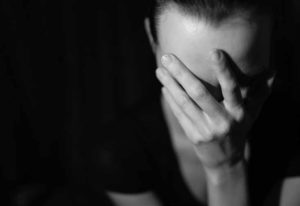 ADHD, Self-Harm, and Suicide
Samantha A. Chalker
Learn why children, adolescents, and adults with ADHD are at higher risk for self-harming behaviors, what to look for, and what actions to take.|–Risk Factors and Recommendations for Parents|–Suicidality and ADHD
Decisions, Dating, and Job Interviews
Ari Tuckman PsyD, MBA
The Co-Occurrence of Other Neurodevelopmental Disorders and ADHD
Robyn Maggio
Brain Stuctures, Autism, and ADHD
Meghan Miller
Helping Them Soar: WINGS for Kids
Mark Katz, PhD