CHADD Welcomes Bob Cattoi as CEO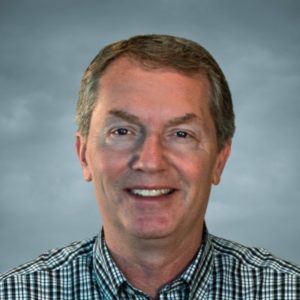 CHADD recently welcomed Robert J. Cattoi as the new chief executive officer. He comes to the organization after 27 years with the American Board of Family Medicine, most recently as executive director of its Pisacano Leadership Foundation.
Cattoi's background includes strategic planning and program evaluation, along with fundraising and development. He created and implemented several outreach programs for ABFM, including ones designed to create leaders for healthier communities. He is interested in using those specialities to further CHADD's mission of support for the ADHD community.
"I'm really enthusiastic to be here," says Cattoi. "I was looking for where I could make a difference. I'm looking forward to the challenges and I'm looking forward to the direction CHADD is moving in."
Cattoi has an interest in the science of ADHD and how it can be applied to improve people's lives. From his previous positions with ABFM, he understands the role families and professionals play in meeting the health needs of most people. Cattoi says he sees CHADD's strength in its chapters and volunteers throughout the United States.
"That's what sets CHADD apart from other organizations," he says. "What I like about CHADD is that it not only provides evidence-based information to families and professionals, but provides it through an extensive network of volunteers. I find that really exciting."
Part of his new role at CHADD is to be the information conduit among the national chapters, the professional staff based in Maryland, and the board of directors. His goal is to facilitate a cross-country conversation among all the parts of CHADD.
"I want to work with the chapters and learn from them what works, and to help them to work with and learn from each other," he says. "That's the strength of CHADD, its chapters. I truly believe we are stronger when we work together. I want to see pieces of CHADD come together and work toward our common goals."
"I don't say that I have all the answers," he adds. "I plan to ask lots of questions."
Cattoi is a husband, father, and grandfather who enjoys gardening in his free time. He notes that his recent move to Maryland will allow him to have a larger vegetable garden. He plans to grow tomatoes, peas, eggplants, and peppers to share with family and friends.
"I wouldn't say that I have the greenest thumb in the world," he jokes. "With our old garden, we just got to share everything we grew with everybody and it was great."
Children and Adults with ADHD was founded in 1987 in response to the frustration and sense of isolation experienced by parents and their children with ADHD. CHADD has a small national staff, which manages the day-to-day responsibilities, while its board of directors sets policy and oversees the organization's well-being. Dedicated volunteers from around the country play an integral part in CHADD's success by providing support, education, and encouragement to parents, educators and professionals on a grassroots level through local chapters. Along with its growth in membership and reputation, CHADD has retained the passion and commitment of its founders.