Ritalin Does Not Cause School Violence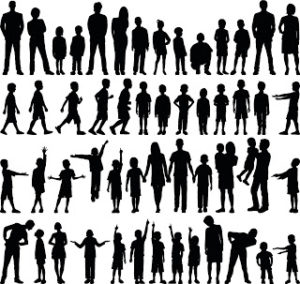 In response to statements made by incoming president of the National Rifle Association Oliver North regarding Ritalin, a medication for ADHD
There is no evidence to support a link between Ritalin, a medication prescribed as part of treatment for ADHD, and school-related violence. In fact, the evidence demonstrates that violence is not a symptom of ADHD or a result of ADHD treatment, and that ADHD alone is not a contributing factor to violent behaviors.
When those in public positions offer explanations not confirmed by science it can have damaging effects on individuals. A recent statement by Oliver North, incoming president of the National Rifle Association, falsely attributed school shootings and other violent acts to a medication intended to treat a common health condition. Such comments only cloud the public's mind regarding treatment for ADHD and how treatment has improved the lives of millions of people.
ADHD affects about 17 million Americans, regardless of age, gender, race, or socioeconomic status. ADHD is treated through a combination of behavioral management, therapy, prescribed medications, and lifestyle accommodations. Methylphenidate, also known as Ritalin, is one of several medications that can be chosen as part of an overall treatment plan. Research has shown that medication combined with behavioral and lifestyle management has the best success at addressing ADHD symptoms. Medication has also been shown to decrease aggression in those affected by disorders that may coexist with ADHD.
About 8.4 percent of children currently have an ADHD diagnosis, making it one of the most common neurodevelopmental disorders of childhood. Managing ADHD symptoms through combined treatment approaches leads to a more positive outcome in life and at school for children affected by ADHD. In childhood, ADHD is treatedthrough a combination of behavioral management and parent training, academic accommodations, therapies based on the individual's need, and prescribed medication. For children younger than age six, behavioral management, and parent training are the recommended primary treatment for ADHD. About 62 percent of children who have an ADHD diagnosis will employ medication at some point as part of their treatment plan.
Read more about ADHD treatment for children at CHADD: The National Resource on ADHD. Other articles of interest include NRA's incoming president ties Ritalin to school shootings, but here's what the science says from CNN and No links between Ritalin and school shootings, as NRA's Oliver North claimed from PolitiFact. The authors of both articles discussed these statements with leading researchers in ADHD.