App Roundup: Helpful Suggestions for 2019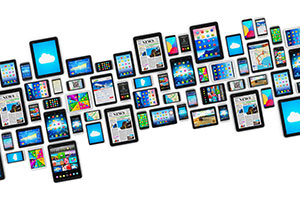 Smartphones can distract us. But when you have ADHD, they can be a very helpful tool. Your app store offers plenty of handy apps. Most are free or cost less than $5. We looked at several that might help make your life easier.
Smartphone executive function
You can use your smartphone as an extension of your executive functions. Various apps can improve your ability to organize and store information, schedule your work and send yourself reminders, and manage time and money.
"I'm confident in saying that simply possessing a smartphone does not make all of life's time management and organizational struggles magically disappear," says reading specialist Lauren Dewey-Rosenfeld. "But the truth is that a smartphone is an investment. Not just of the financial sort, but in the sense that it takes time, effort, and no small amount of reflection to set up your smartphone with a system that will give you what you need."
"In today's chaotic and fast paced society, one of the most common complaints is the struggle to keep up with it all," says Amy Barry, writing for BridgingApps. "With the distraction of technology, it can be very difficult to stay focused, especially for individuals diagnosed with ADHD. Executive functioning, having the ability to plan, organize, remember and carry out tasks, does not come naturally for everyone. Make the best use of technology at your fingertips by downloading apps to help you stay on track."
App Roundup
Last year, we listed promising apps and computer programs. To start this year's list, we reviewed the best from the past two years and added a few new apps for your consideration.
Setting routines and reminders
Focusing and task management
Managing social media
Money management
Bill paying and budgeting
Saving money
Looking for more?
Join the discussion: What are some of your favorite smartphone apps to help with your ADHD symptoms?