Telehealth for Teens and Young Adults with ADHD
Daily life during this pandemic continues to be unsettled and disrupted. Here are some suggestions if you find it affecting the emotional well-being of family members in this age group.

by Carey A. Heller, PsyD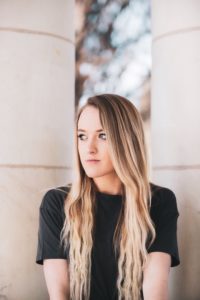 How is your teen or young adult with ADHD doing?
Does she feel anxious about the uncertainties due to the coronavirus pandemic? Has he had trouble coping with life at home during lockdown?
Whether your son or daughter with ADHD has longstanding issues with anxiety, depression, life transition issues, stress, among others—or whether mental health concerns have developed due to the pandemic—there are supports available to help during this unsettling time. You can find a provider and schedule an appointment online, all from your smartphone or computer.
Think about this the next time you wonder what you can do if your son or daughter is struggling: Oftentimes, helping your loved one seek professional assistance can be the best thing you can do to help them.
For many parents, it can be difficult to recognize when issues arise to a level requiring a mental health professional. Even when the need is identified, other concerns may arise, such as the ability to find a professional, particularly ones with openings soon. Fitting appointments into your teen's schedule (or yours if you have to take them there) can also be tough. And worries about stigma—or running into people they know in the waiting room—could deter your teen or young adult from wanting to seek assistance.
Telehealth (or, as some say, teletherapy) refers to a virtual version of an appointment, often conducted by video. During the pandemic, a large percentage of mental health professionals began offering telehealth appointments—even for new clients.
Video appointments are not a new concept for mental health professionals. While somewhat limited in the past, video sessions have been available for over ten years. In many cases, though, virtual appointments were limited to current clients who already had an established relationship with a provider, established during in-person appointments. It is now easier than ever to access services, because there are more options for remote appointments, even for new clients.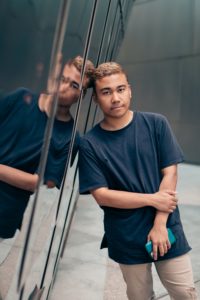 Are you on the fence about seeking treatment for your teen or young adult? Unsure what signs to look for that indicate professional treatment may be helpful?
Signs that treatment may be helpful for your teen or young adult include:
seeming withdrawn, down, anxious, and not like themselves
increased trouble concentrating
changes in sleep and eating habits
excessive worry
difficulty completing tasks
increased peer or family conflicts
irritability
increased fatigue
lack of motivation or direction with things
Many of these symptoms and issues have multiple causes. Consulting a professional when they occur, especially if you have concerns about them, can be very helpful.
Think about what is stopping you from getting treatment set up.
Difficulty finding a provider?
Use a search engine to find local providers who offer telehealth services by typing in search terms such as "therapist," "counseling," or "mental health treatment."
Use a search engine to access one of the many online databases where professionals have listings about their practice. On CHADD.org, you can find a directory of providers who work with ADHD. Most of these now note whether or not the providers offer telehealth.
Keep in mind that professionals usually have to be licensed or working under the license of someone else. While the laws may vary for different types of mental health professionals (such as psychologists, social workers, licensed professional counselors), typically clinicians can only provide services to clients living in states in which they are licensed. During COVID-19 some of these restrictions were lifted, but be sure to check to be certain about the current status of those restrictions. Do your research; choosing a local provider for telehealth may be important.

Concerned about being able to get an appointment quickly?
Some practices offer online scheduling, so you can quickly see what appointments are available.
Bigger practices often have front office staff you can call or email and hopefully get a quick response to schedule an appointment. If you're contacting a solo provider, many of them do not have front office staff. Thus, you may need to be somewhat patient when leaving a voicemail or sending an email and waiting for a response.
There are certain online doctor platforms, such as Zocdoc.com, that show openings for multiple providers at once, so you can choose a provider based on availability. Remember, though, that clinicians usually pay to be on these types of sites, so just because a certain provider is not, it does not have any bearing on the quality of their services.
Worried about stigma or running into people that your teen/young adult knows?
With telehealth, seeing other people one knows is a moot point, since the meeting would be held by video. Of course, it's important to make sure your teen or young adult has sufficient privacy at home for appointments. A noise machine or app can be helpful. Alternatively, if necessary, some people sit in a car, in a backyard, or other place around their home to ensure privacy.
With virtual appointments, the only people who know about the session with a mental health professional are the client, parents or whoever is paying for it, and the therapist.
Are you concerned about the cost of treatment?
This can be a very realistic concern. It is important to understand different options for making treatment affordable.
If your family has health insurance (or in the case of a young adult who has their own insurance), you can go online or call the insurance company to get a list of in-network providers. Depending on the policy, there may be a co-pay for appointments. The most commonly used CPT code for psychotherapy is 90834. Many insurance companies are covering telehealth the same way they would cover an in-person appointment.
Not all providers take insurance, especially in and around big cities and wealthier areas. In this case, you would typically have to pay for each appointment directly (or sometimes monthly). However, most providers should be able to give you a receipt, which you could submit to your insurance company and seek reimbursement based on what the company covers through out-of-network benefits.
If cost is a concern, it is important to ensure that you fully understand what your insurance company will reimburse you. It is often a percentage of what is deemed the reasonable and customary rate, which may be lower than the actual fee.
Another useful way to cover the cost of treatment if you're going out of network is to use a health savings account (if you have one). Most out-of-network providers can accept payments from this HSA directly via a debit card.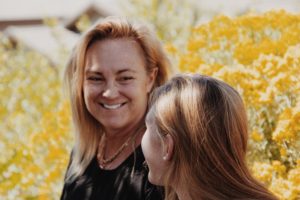 Your teen or young adult does not want treatment.
This can be a tougher one to address. Here are a few suggestions to help with this issue.
Explore the reason behind their resistance to treatment. Is it stigma? Is it cost, if they are paying themselves or don't want you to spend the money? Do they not feel their issues are a problem?
Once you identify the rationale for not seeking treatment, it can open up a dialogue. See if the reason can be easily remedied.
If not, try to come to an agreement that is feasible. Perhaps they will agree to attend an initial appointment or a certain number of appointments, and then make an informed decision if it is worthwhile to pursue treatment further.
Especially for teens, when necessary and when done appropriately, it can be useful to make certain privileges somewhat contingent on their agreement to try out treatment.
Set criteria that teens or young adults living at home must meet if they are going to illustrate that they do not need assistance with specific items (such as no missed assignments in a two-week period or no major blow-ups).
If your teen or young adult is struggling because of the pandemic, or in general, why should he or she sit around for another day suffering more than necessary? Seeking professional assistance can be life changing; it can help them to feel better, function more effectively, be happier, and ultimately experience greater success in life, however you choose to define that success.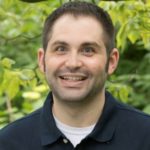 Carey A. Heller, PsyD, is a licensed psychologist based in Maryland. He specializes in the evaluation and treatment of ADHD and executive function issues. Learn more at hellerpsychologygroup.com. A board member for the Montgomery County chapter of CHADD, Dr. Heller also serves on the editorial advisory board for Attention magazine.