Digital Assistants: The Future of ADHD Support?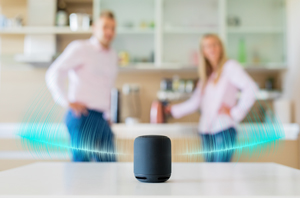 Wouldn't it be great to have a personal assistant to remember appointments and events for you? Someone to tell you when to mail that birthday card or payment? Nudge you when it's time to leave or to check that you have what you need for the day?
Meanwhile, this assistant will check that the lights and coffee pot are turned off. While you're driving, it can ride along to take notes and email you a copy.
These are some of the promises of digital personal assistant devices. Many adults with ADHD are experimenting with them as a support for their executive function skills. Could these devices—Amazon Echo's Alexa, Apple's Siri, Google's Home and Assistant—be the way of the future for ADHD support?
Your personal assistant
Having a digital personal assistant on call to catch your latest thoughts or add an event or reminder to your calendar can be helpful. Many people who have ADHD hope the device can be an extension of their working memory. Using it as a tool to improve executive function skills seems like a natural extension of its purpose. Combined with smart-home technology, digital assistant devices could provide support not only for people who have ADHD, but for those with other physical and cognitive disabilities.
The digital assistant seems to promise more than it may be able to deliver as a tool for ADHD support. Unlike a human assistant, the device can't adapt to your needs. You need to know how to connect it to your calendar and smart devices. You will need to learn and remember specific commands or else it won't do what you need of it. The bigger question, then, might be how much do you need to adapt it in order to use the device effectively—and is it worth it?
Can a digital assistant help?
"The thing about any tool is that it's not going to do the work for you," says Eric Tivers, LCSW, MSSW, host of the ADHD ReWired podcast. "And it's not a silver bullet" to solve your problems.
Mr. Tivers says he uses Siri, the virtual assistant installed on Apple products. He was initially excited about it and how he could use it to compensate for some ADHD symptoms. He's since scaled back his thinking, but still finds it to be a reliable tool.
One of the benefits of Siri is the push-button operation. By pushing the side button, he avoids opening the phone and coming across his apps—a major source of distraction and forgetfulness when he has a task to do. Talking to the assistant also saves him time, steps, and frustration when he wants to set reminders, make phones calls, or send brief messages.
"It could take a few minutes to set an alarm or I could push a button and tell Siri to set an alarm and I'm done," he says. "I can be in the car and ask what's on my calendar. I can hold down the Siri button and say open this app, and it will. I don't have to scroll through pages of apps. It shortcuts a lot of things and makes it so you don't need to have to count on your brain to run interference to stay on task."
These are attention-savers, says Mr. Tivers, because the assistant minimizes the chances of going off track when looking for information or adding to a calendar or message. Integrating smart home devices with Siri and using it to play his favorite music are bonuses, he adds.
Promising tool or frustrating gadget?
When your ADHD symptoms include lower frustration tolerance, the devices might not easily lend themselves to executive function support.
"I think a lot of people find them helpful for simple things that are point-of-performance," says Jeff Copper, MBA, PCAC, of Attention Talk Radio. Using the devices to help with spelling or math problems is helpful in the moment, he finds. They can also be set up to add things to a list or to take dictation to save thoughts for later. After that, their uses and commands become more complex. If you don't remember the right phrase, it's difficult to locate the skill or app you want.
"A lot of people find it frustrating," he says. "They know the outcome but they don't know how to make it happen. With the deficits in working memory, they hit a dead end. They spend a lot of time searching for answers they really can't get."
Mr. Copper says the pattern is common among adults with ADHD: Try something new and exciting. Get frustrated because it doesn't work as hoped. Set it aside. A little while later, come back and try again, until frustrated. Repeat until the new tool is mastered or discarded.
"The level of energy and work needed is often a barrier to getting it where someone can use it easily," Mr. Copper says. "When it doesn't work, it doesn't work in a big way. When it's messed up, they don't know how to fix it."
Amazon's Alexa is often used for setting up routines that have the device provide information, turn on lights or appliances, and offer a pre-set greeting. Some of his ADHD coaching clients start by using Alexa to remind them of upcoming events, says Mr. Copper. But then they use its alarms and timers so often, that they stop noticing the alerts.
"When Alexa tells them to get up and do something, they want to snooze it," Mr. Copper says. "They get frustrated with it and give up using it. It helps them, with a reminder if it's really quick—in a short amount of time. It can be a good tool for some people. But when it gets complicated to use, it loses the majority of people."
Ready to give it a try?
Just like cellphones, digital personal assistants are here to stay. But they're not likely to work for everyone as a support for executive function. How can you know if using one might work for you?
"The first thing is to know what problem you're trying to solve," suggests Mr. Tivers. "It doesn't matter how many people are using these devices. You need to know why you want it."
Alexa has skills, similar to apps, that provide all kinds of help with communication, scheduling, and time management. Without knowing what you want from the device, it can be impossible to find skills that are worthwhile for you. Find a friend or a several well-written articles that can walk you through the steps to set up, find skills, and start using the device, suggests Mr. Copper.
"Who can help you to set it up, who can show you how to use it, and who can help you learn to use it?" he asks. Without help, it's easy to become frustrated and give up. "Fewer people are actually using them regularly than what it looks like on social media. There's a lot of hype about them. It's all marketed for simplicity, but the execution is not so simple."
The history of technology shows that most of it eventually becomes incorporated into our daily lives. Personal digital assistants are becoming integrated technology for many electronics now and will likely become another tool in our background. The question remains whether they will become tools that provide consistent support for executive function.
"The technology is not going anywhere," says Mr. Tivers. "We should stay curious about it and mindful of unintended consequences when it comes to ADHD."
Interested in more?
Join the discussion: Do you use a digital assistant? How well does it work for you?